Colombia
Its magic to keep you
Salt Cathedral of Zipaquira & San Agustin Archeological Park
Schedule
Itinerary
The stages of your trip
Colombie / Bogotá
Arrival in Colombia, historic center La Candelaria
Colombie / Bogotá
Gold Museum in Bogotá
Colombie / Villa de Leyva
The Salt Cathedral of Zipaquirá
Colombie / Villa de Leyva
Magical Villa de Leyva and surroundings
Colombie / Armenia
The coffee triangle
Colombie / Armenia
Salento and Cocora Valley
Colombie / San Agustín
San Agustín, sacred territory
Colombie / San Agustín
Stone statues of San Agustín
Colombie / San Agustín
Archaeology in a natural exuberant
Colombie / Carthagène
Cartagena, the most beautiful colonial city in South America
Colombie / Carthagène
Strolls in Cartagena
Colombie / Parc de Tayrona
The beaches of Tayrona Park
Colombie / Parc de Tayrona
Park Tayrona's biodiversity
Colombie / Santa Marta
Departure from Colombia
Price
Information on our prices
2.750 euros (Basis 2 pax)
 Including domestic flights Bogota / Armenia / (Bog) / Neiva / (Bog) / Cartagena
Excluding international flights
Review
From 2.750 euros
Gold, coffee, a 18th century romantic set, a unique archaeological site, the most colonial city in South America, dream beaches… who could you ask for more?
Schedule
A taste of your trip !
Day 1

-

Colombie / Bogotá
Arrival in Colombia, historic center La Candelaria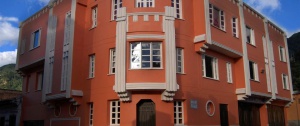 Upon arrival at Bogota, transfer to the historic center of  La Candelaria. Installation at the hotel De La Opera, a beautiful colonial-style hotel located in one of the most picturesque areas of the city or installation at Casa Deco with its atmosphere Art Deco and beautiful terrace of 300m ² overlooking the historic center .
Night at hotel De La Opera or at Casa Deco.
Day 2

-

Colombie / Bogotá
Gold Museum in Bogotá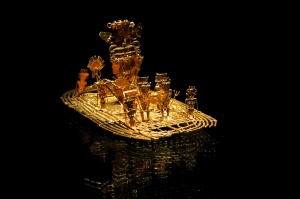 Discover the city… if you are in Bogotá on Sunday, do not miss a bike ride on the Ciclovia, the opportunity to share the Bogotano's sunday walk for a cultural immersion, and the flea market at  Usaquén small colonial district annexed to the capital;  for an overview of the megalopolis, take the cable car up to the hill of Monserrate. Stroll through the historic district of La Candelaria declared National Monument, its steep cobbled streets, its churches, its squares, its low houses with red tiles and art galleries – as the foundation dedicated to Botero -, will not fail to seduce you . The best introduction to Colombia is undoubtedly the beautiful Gold Museum and the largest collection of pre-Hispanic jewelry in the world with nearly thirty-five thousand pieces of gold and nearly thirty thousand ceramic or stone pieces.
Night at hotel De La Opera or at Casa Deco.
Day 3

-

Colombie / Villa de Leyva
The Salt Cathedral of Zipaquirá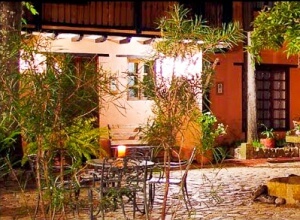 Out to Boyacá Province with en route visit the Salt Cathedral of Zipaquirá, a magnificent work of art and engineering. Installation at the hotel Plazuela San Agustín, a very nice house-museum a short walk from the Plaza Mayor, the largest square in the country.  Afternoon to merge into the decor rooted in the 17th and 18th centuries.
Night at hotel Plazuela San Agustín.
Day 4

-

Colombie / Villa de Leyva
Magical Villa de Leyva and surroundings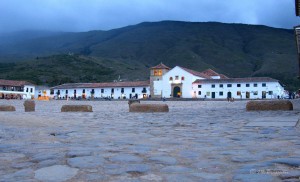 Morning to discover El Fosil, the Archaeological Park Monquira,  Muisca Indians 's astronomical site, and visit the monastery of Santo Ecce hommo. In the afternoon, drive to the desert of La Candelaria in mineral colors and visit the beautiful monastery of La Candelaria founded in the early seventeenth century by the Augustinian monks: colonial art, sometimes surprising, patios, stone columns …. On the way back stop at the craft market Ráquira: terracotta pieces, weavings, baskets, clothing, hammocks, silverware.
Night at hotel Plazuela San Agustín.
Day 5

-

Colombie / Armenia
The coffee triangle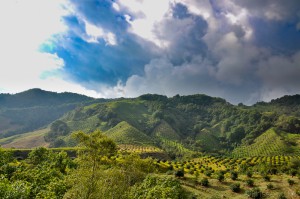 Drive to Bogotá airport and flight to Armenia, you sit at Hacienda Combia, beautiful typical hacienda overlooking, from the swimming pool and restaurant, coffee plantations in the Quindio region. Stroll, before night, in the « cafetal » between the Cauca Valley and the Cordillera Central, discovery of these wonderful landscapes coffee classified as World Heritage by Unesco!
Night at Hacienda Combia.
Day 6

-

Colombie / Armenia
Salento and Cocora Valley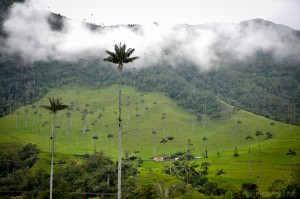 Road to the picturesque village of Salento … The aroma of coffee, red Yipaos, public transport chivas and innate kindness of the people gives this coffee region all the flavor of  Colombia. Stroll through the village of Salento with colorful colonial houses, musicians on street corners, an incredible diversity of crafts and delicious trout on patacón, this charming village in the coffee region is a must for all those who visit  Colombia. From there, departure in a  Willys, typical transport by jeep , to the Cocora Valley. Populated by giant palm trees that defy gravity of the earth, the Cocora Valley is a place of rare  beauty that surprises with its diversity of fauna and andean flora tropical green gradient. Short trek in this extraordinary valley where Palmas de Cera (Wax palm, the highest in the world), national tree, give to this landscapes a surreal dimension. In the afternoon, back by jeep to Salento and drive to your hacienda.
Night at Hacienda Combia.
Day 7

-

Colombie / San Agustín
San Agustín, sacred territory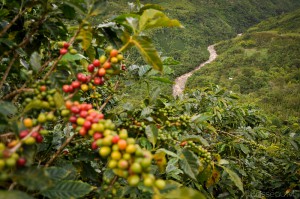 Depart early morning from Armenia for a flight to Neiva and then transfer directly to San Agustín and installation in a finca, a rustic farmhouse producer of sugarcane, coffee and jams, located 3 km from the village and near a lake ideal for cooling. Free time to stroll around the andean village perched at 1700 m with its weekly market (on mondays), its cockfights, its cultivation of coffee and sugar cane, its parades chivas (local bus ), its merchants (culinary, leather, handicrafts, ceramics, weaving, bamboo furniture …..), its religious ceremonies and festivals. San Agustín is of course the gateway to the vast archaeological area of ??the country with its huge and imposing stone statues, unique vestige of a mysterious pre-Columbian civilization disappeared before the arrival of the Spaniards. Your hosts will certainly offer horse riding in this mythical place, and inform you about the possibilities of rafting on the mighty river Magdalena.
Night at Finca El Cielo.
Day 8

-

Colombie / San Agustín
Stone statues of San Agustín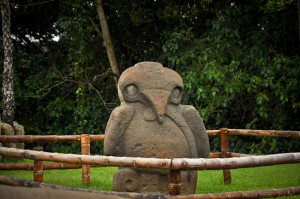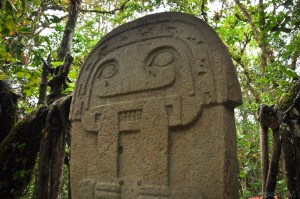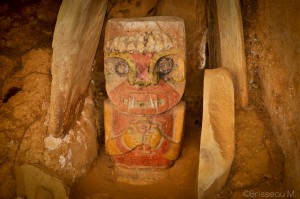 This mountainous area, a mixture of hills and ravines, was inhabited for centuries by successive peoples who have left extensive archaeological statues, stone sculptures, sarcophagi and monolithic petroglyphs representations of humans, animals or fantastic, symbolizing the origins of life, the forces of good and evil, the powers of the Beyond. You will find one of the archaeological site weirdest and most fascinating of the continent, ranked Cultural Heritage. Countless traces demonstrate the existence of an amerindian civilization that scientists know neither the origin nor the reasons for their disappearance. In addition to the archaeological wealth of civilizations Augustinian, it is worth noting the extraordinary beauty of the area, we recommend that you intersperse visits archaeological and nature walks.
Night at Finca El Cielo.
Day 9

-

Colombie / San Agustín
Archaeology in a natural exuberant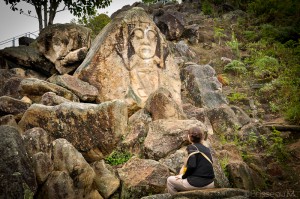 This sacred territory covers numerous sites once centers of pilgrimage and worship, it is now open to visitors. Visit Obando, an important center for funerals, then walk in a beautiful nature in El Estrecho del Magdalena, when Magdalena river, at its narrowest point, plunges into a tunnel of huge stones. Know all about process sugar cane with a visit to a molienda and processing of sugar cane to brown sugar or panela. And discover tombs and mounds at Alto de Las Piedras and Alto de los Idolos, an artificial esplanade shaped horseshoe with statues of breathtaking beauty, and the beautiful waterfall Mortino.
Night at Finca El Cielo.
Day 10

-

Colombie / Carthagène
Cartagena, the most beautiful colonial city in South America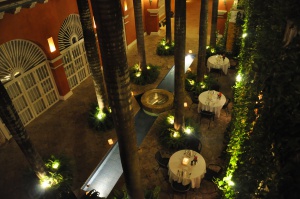 Back to Neiva airport and flight, via Bogota, to reach the Caribbean. Arrival in Cartagena where fatigue of the journey of the day will soon be forgotten face the walled city that leans proudly at the foot of its ramparts Caribbean. Installing al the Casa Pestagua, a superb 17th century palace, all of modern sophistication and comfort in every detail such as requires a luxury hotel. Evening carriage ride, the warm nights of Cartagena are ideal for lovers of romance … more dancing and popular, a chiva tour, colorful bus with a group of musicians on board.
Night at Casa Pestagua.
Day 11

-

Colombie / Carthagène
Strolls in Cartagena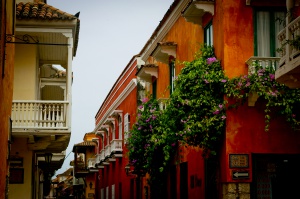 Discover this beautiful city and its architectural treasures hidden behind its walls. Its architecture, its beautiful colonial houses and picturesque streets perfumed by the scents of tropical fruits and a delicious breeze make the charm of this famous city, considered the most beautiful colonial city in South America. Walking tour along the main squares, parks and churches, colonial neighborhoods of San Diego and Santo Domingo and las Bovedas …. Outside the walls, we recommend visit the Convent of La Popa and San Felipe Castle.
Night at Casa Pestagua.
Day 12

-

Colombie / Parc de Tayrona
The beaches of Tayrona Park
Road to reach the park Tayrona through Barranquilla and Santa Marta. Upon arrival at Park Tayrona, installation in a small bungalow on stilts nestled in the heart of the lush vegetation or in a nice villa overlooking on Caribbean sea. Afternoon lazing on the beach of Cañaveral. The park is a magical beauty, trails between mountains, rainforest and sea with the most beautiful white sand beaches of the country and ancient volcanic stones bathed by the crystal blue waters of the Caribbean Sea;  Park Tayrona also has archaeological remains of an ancient city of the Tayrona civilization and its agriculture and trade. Today civilization sent its culture to « Big Brothers », represented by communities Kogui, Wiwa, and Arhuaco, guardians of mystical places such as the Lost City in the Sierra Nevada.
Night in a cabaña Ecohabs or at Villa Maria.
Day 13

-

Colombie / Parc de Tayrona
Park Tayrona's biodiversity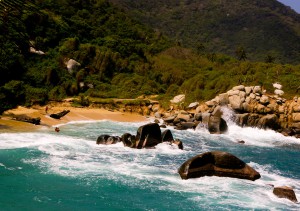 Day dedicated to tour the park Tayrona a sanctuary of flora and fauna. You will walk along its pristine beaches fringed by large oval enigmatic rocks. Opportunity to snorkel in the coral reefs of the piscina. Since Cabo San Juan, you can also take the long walk (and rock climbing) to pre-Hispanic ruins of Pueblito and meet there some Kogui families.
Night in a cabaña Ecohabs or at Villa Maria.
Day 14

-

Colombie / Santa Marta
Departure from Colombia
Road to Santa Marta airport. En route stop at Quinta San Pedro Alejandrino, where Simón Bolívar spent the last days of his life. Departure from Colombia.