Argentina
The Northwest's canyons
Quebrada de Humahuaca, Cafayate, Salta : Argentina Canyons
Schedule
Itinerary
The stages of your trip
Argentine / Buenos Aires
Arrival in Buenos Aires
Argentine / Buenos Aires
Free day in Buenos Aires
Argentine / Tafi del Valle
Buenos Aires / Tucuman / Tafi del Valle
Argentine / Cafayate
Tafi del Valle / Cafayate
Argentine / Cachi
Cafayate / Cachi
Argentine / Salta
Cachi / Salta
Argentine / Tilcara
Salta / Humahuaca / Tilcara / Purmamarca
Argentine / Salta
Purmamarca / estancia around Salta
Argentine / départ
Salta / departure
Opportunity to continue (from Salta) with the program
Possibility of providing from Salta an extension of three nights in Iguazu
Price
Information on our prices
Basis 2 pax
Basis 1st choice of hotels: 1.360 euros
Basis 2nd choice of hotels: 1.810 euros
Car Rental for 7 days with unlimited km included
Domestic  flight Buenos Aires / Tucuman included
Excluding international flights and extension to Chile or Iguazu.
Review
From 1.360 euros
Steps in the city of Buenos Aires before going to the canyons of the Argentine Northwest for beautiful sensations as you drive your rented vehicle, then extend by the tropical green of Iguazu's falls.
Schedule
A taste of your trip !
Day 1

-

Argentine / Buenos Aires
Arrival in Buenos Aires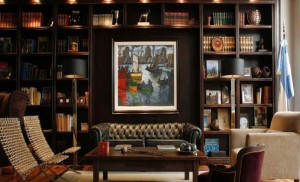 Meet in Buenos Aires where will be delivered your GPS with lots of information on Northwest routes, a unique product of our local office and that will be very useful. Free afternoon in Buenos Aires for a personal visit of the city.
Night at hotel Babel or at hotel Legado Mitico.
Day 2

-

Argentine / Buenos Aires
Free day in Buenos Aires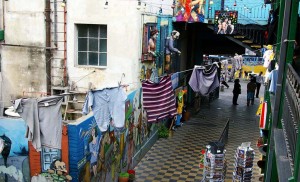 Free day to continue your visit.
Night at hotel Babel or at hotel Legado Mitico.
Day 3

-

Argentine / Tafi del Valle
Buenos Aires / Tucuman / Tafi del Valle

Flight to Tucuman and transfer to rent car office in town where an assistance will be there too to help you with the formalities required by the renter. Then, this is it! you're off on the roads of North West with your rental vehicle. First step at  Tafi del Valle through the canyon Los Sosas a rainforest on both sides of the road. After the monument El Indio, the forest becomes less exuberant and you arrive in a valley and the village of Tafi del Valle. Still 12km to sit in a estancia.
Night at estancia Las Carreras.
Day 4

-

Argentine / Cafayate
Tafi del Valle / Cafayate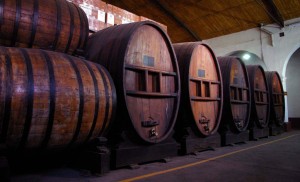 Drive to Cafayate through Amaicha,  and its museum dedicated to geology and ethnology, and the ruins of Quilmes, ancient walled city of Inca times that resisted Spanish colonization and which is today an archaeological site restored. Then arrived in Cafayate, wine village, an oasis nestled in the foothills of the Andes at 1600m with colonial charm. The area of Cafayate forms the second province of Argentina wine production. The grapes grown in this province are excellent Malbec, Tannat, Syrah, Cabernet Sauvignon and the famous white Torrontés. Free time to stroll around the town and know its cellars such as Etchart, Nanni and Esteco with tasting!
Night at hotel Los Sauces or at La Casa de la Bodega.
Day 5

-

Argentine / Cachi
Cafayate / Cachi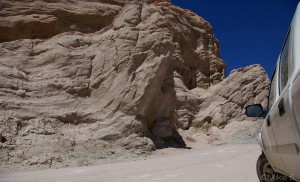 Road to Cachi through the Quebrada de las Flechas and lunar landscapes, one of the most beautiful road of the highway 40.  You will go through different localities,  Angastaco, El Carmen, La Angostura, among others, before arriving at Los Molinos. Time to stretch your legs by visiting its beautiful church and the governor's house, and possibly go to the center Criadero Coquena to observe vicuna in semi-liberty. Then continue your path by taking the « Camino del Churcal » a little longer than the usual path, you will see farms and a very old mill; stop at Seclantas to observe the work of weaving black and red combinations for the authentic "Ponchos Salteños ».  After crossing the bridge over the river Calchaqui, you still have about thirty km before arriving at Cachi, one of the most charming villages of the valleys Calchaquis. Do not miss the sunset from the front of the cemetery for a panoramic view.
Night at hotel El Cortijo or at hotel La Merced del Alto.
Day 6

-

Argentine / Salta
Cachi / Salta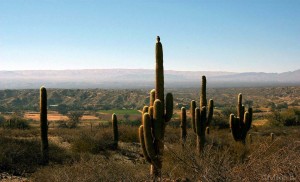 Road to Salta through the « Recta Tin Tin » and by the National Park Los Cardones and its majestic cactus to the Piedra del Molino,  beautiful views of the Cuesta del Obispo. Arrival in Salta, charming colonial capital of the province, Salta is the largest urban center in the North of Argentina. Extensive, however, it preserves all the tranquillity of a country town. Cultural bridge between the Andean America and the Spanish colonization, it is the historical heart of the struggle for Argentine independence symbolized by the tutelary figure of General San Martin
Night at hotel del Virrey or at hotel Legado Mítico.
Day 7

-

Argentine / Tilcara
Salta / Humahuaca / Tilcara / Purmamarca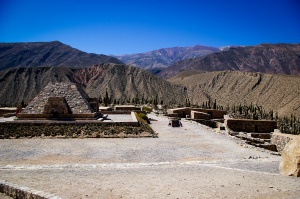 Road to Jujuy, after 40 kms, in Volcán, you will enter the Quebrada de Humahuaca;  declared Cultural Patrimony of Humanity by UNESCO, the Quebrada Humahuaca is an arid region with landscapes of great beauty, amazing color contrasts and rich culture. Stop at the villages of Tumbaya and Maimara and its polychromatic mountains, red, green, yellow cliffs. Continue to Tilcara where you will be given a cooking class followed by a lunch at a local restaurant. Then drive to Purmamarca, charming village, probably the most typical of the quebrada. The mud houses are backed by a natural geological curiosity, the mountain of the Seven Colors.
Night at hotel Casa de Piedra or at hotel Manantial del Silencio.
Day 8

-

Argentine / Salta
Purmamarca / estancia around Salta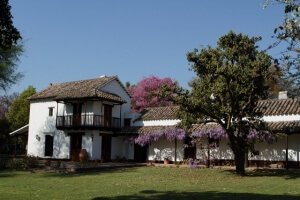 Drive to sit in a typical estancia, one of the oldest in the country. Free day to enjoy the beautiful environment, on-site activities offered: horseback riding and biking, visiting nature reserves, meetings with the gauchos and their daily work…
Night at estancia El Bordo Las Lanzas.
Day 9

-

Argentine / départ
Salta / departure
Return your rental car at the airport or downtown Salta.
Opportunity to continue (from Salta) with the program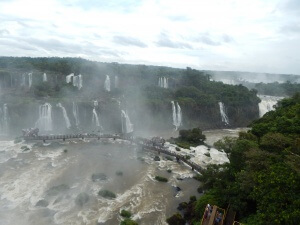 Possibility of providing from Salta an extension of three nights in Iguazu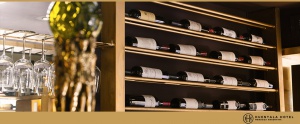 Extension of three nights in Iguazu (stay with breakfasts + transfers in / out)
Price per person (based on two persons)
Option 1st choice: Jardin de Iguazu or Posada La Sorgente : + 540 euros p/pers
Option 2nd choice : Loi Suites Iguazu or La Cantera Iguazu : + 710 euros p/pers
Including domestic flight Salta / Iguazu